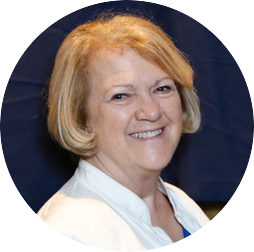 In episode 24 of the Project Management Show, Mike Parker of CEO of Blackrock Resources, talked about all of the career opportunities in project management, and this episode we are excited to have Greta Blash discuss some of the training and certifications that can help you to achieve your professional development goals and better position yourself to land one of those opportunities Mike mentioned.
Greta Blash is Co-founder of Facilitated Methods and is a Project manager instructor at the University of California, Irvine Division of Continuing Education.
Greta has extensive experience as an executive and consulting IT professional, both domestically and internationally. Her areas of experience include program management, project management, agile/adaptive development, business analysis, customer relationship management, and business intelligence.
In addition to her PMP certification, she also holds an agile certification (PMI-ACP) and business analysis (PMI-PBA) certification from the Project Management Institute (PMI).
Greta has taught project management, business analysis and agile foundation and certification courses worldwide for the last ten years. She has also published numerous articles and blogs on these topics, as well as a global team participant in the creation of "What's New in PMBOK® 6th Edition – An In-Depth Comparison."
She is a frequent presenter at various PMI and IIBA meetings and conferences at the local, regional and global level.  She has been recognized as an SME and reviewer of the new Business Analysis Standard from PMI, and also as a reviewer of the new 6th edition of PMBOK Guide, the new 4th edition of the Program Management Guide.  She most recently has been selected as a contributor to the PMI's new Benefits Realization Practice Guide.
This episode is sponsored by BlackRock Resources & Bravo Reporting Systems