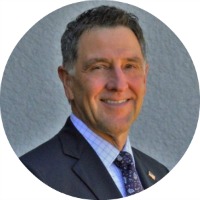 Episode 013 of The Project Management Show features Greg Githens, one of PMI's most senior and popular instructors, bringing a pragmatic approach and enthusiastic style to his students and audiences.
He specializes in strategic program management issues; strategic thinking, strategic initiatives, program management, and customer-driven innovation. In taking his courses, you'll learn that "the most important tool is the one between your ears." You'll learn why experts approach problem solving differently than do novices. Greg challenges all of his students to absorb the material and make a productive difference to their organizations.
Greg is the co-author of Successful Project Management (4th edition), a senior contributing editor to Visions magazine, a blogger, the author of 50 articles on improving organizational performance, and he has been a featured speaker at PMI congresses, PMI chapters, The Management Roundtable, and elsewhere.
He holds a master's degree in business administration from Bowling Green State University (USA) and a master's degree from Miami University (USA). He holds the Project Management Professional (PMP)® certification.
This episode is sponsored by Bravo Reporting Systems