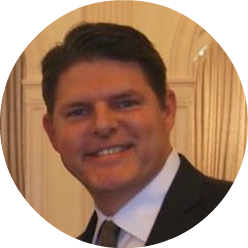 Episode 012 of The Project Management Show features Kurt Knapton, a visionary leader who turns innovative thinking into results. As President and CEO of Research Now, Kurt helped establish and scale the world's leading digital data-collection company serving the market research industry. Annually the company executes over 40,000 projects and generates more than $300 Million of global revenue.
Prior to joining Research Now, Kurt spent a decade leading projects as a management consultant at Booz Allen Hamilton and Accenture, specializing in business and technology strategy and execution. Kurt has served more than 20 "Fortune 1000" clients with business improvement analysis and advice.
Kurt earned his MBA degree from Dartmouth's Amos Tuck Graduate School of Business and was an Honors Program graduate at Baylor University, where he holds a BBA in Management and Information Systems.
Kurt is currently a board member of Research Now and active as a "social entrepreneur" who is passionate about improving the lives of children in developing countries through holistic micro-finance, educational, and orphan sponsorship programs.
This episode is sponsored by Bravo Reporting Systems