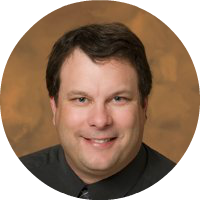 Rich Grubb –  Co-founder and President, Oregon Forecasting, Inc.
Project success is focused efforts that require a specific lens for each phase.  My experience prior to starting Oregon Forecasting, Inc. provided me with top level responsibilities throughout every phase of project and corporate development.  Managing revenue stream and profit goals were my primary incentives while managing projects during my career with award winning Oregon Iron Works, Inc.  Most of the projects were fixed price or cost reimbursable incentive fee contracts.  The last 11 years I have contracted as a core management team member on large (>$500M) science instrument construction projects.  The added value I have contributed begin with helping recognize the phase the project is in and creating short term actions for meeting the immediate needs of the project and then implementing the building blocks of a Work Breakdown Structure, cost estimates, schedules, and reporting tools that meet the long term success goals of the project management team and stakeholders.  I help develop the project team's skills and knowledge by not only sharing my experience but providing hands on leadership, work effort, and training.  I have been blessed to have quality mentors in my professional and personal life.  Passing on what was given to me is my passion.
This episode is sponsored by The Trident Group.