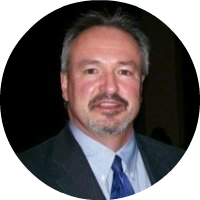 David L. Pells – Managing Editor of the PM World Journal, Executive Director at the PM World Library & President and CEO of PM World
This episode is loaded with insights from one of the foremost authorities in the field of project management and his experiences as a pioneer in global project management.
David L. Pells is Managing Editor of the PM World Journal, a global eJournal for program and project management, and Executive Director at the PM World Library.  He is also the president and CEO of PM World, the virtual organization behind the PM World Journal and Library, and president of PM World Services, a U.S. firm providing high level PM advisory services for major government programs. David is an internationally recognized leader in the field of professional project management with more than 35 years of experience on a wide variety of programs and projects, including engineering, construction, defense, transit and high technology, and project sizes ranging from several thousand to ten billion dollars. He continues to act in advisory roles for several global programs and organizations. He has been an active professional leader in the United States since the 1980s, served on the board of directors of the Project Management Institute (PMI®) twice, and founded and led the Global Project Management Forum, a series of meetings of international PM professional leaders from around the world, during the 1990s. David was awarded PMI's Person of the Year award in 1998 and Fellow Award in 1999. He is an Honorary Fellow of the Association for Project Management (APM) in the UK, Project Management Associates (PMA – the national PM society of India), and of the Russian Project Management Association SOVNET. From June 2006 until March 2012, he was the managing editor for PMForum.org and of the globally acclaimed eJournal PM World Today. David has published widely, speaks at conferences and events worldwide, and can be contacted at editor@pmworldjournal.net.
This episode is sponsored by Bravo Reporting Systems