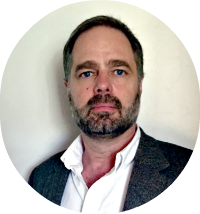 Mark Warner, PE, PMP – Deputy Project Manager for the multi-decade, $350M Daniel K. Inouye Solar Telescope (DKIST) 
In this episode Mark shares is insights on what it takes to be a great mentor, as well as the personal development skills he acquired coming up through the engineering ranks into project management.
Mark is a degreed and licensed professional engineer (PE), and has a project management professional (PMP) certification. His career spans 35 years as both engineer and manager, and his expertise includes aerospace engineering, management of large-scale science construction projects, design and fabrication of precision machinery and instrumentation, and the oversight and management of complex large-scale construction projects. Mark has lived and worked throughout North America, Europe, and Hawaii. He currently resides in Tucson, Arizona with his wife. 
In addition to being a featured guest, Mark is a regular contributor to The Project Management Show and he has a project management blog that can be found at www.ProjectManagementForEngineers.com.
This episode is sponsored by The Trident Group